बड़े नासमझ हैं ये इंसान .
शोर मचा रहें हैं,
हमें बाहर करने के लिए.
क्या पता,
ये ग़लती से आ गए हों हमारे इलाक़े में.
वरना हमें अंदर आते समय क्यों नही रोका ?
The alarming video, which presents the sorry state of the hospital, shows a bunch of 50 pigs roaming freely in the hospital, where coronavirus COVID-19 patients are admitted.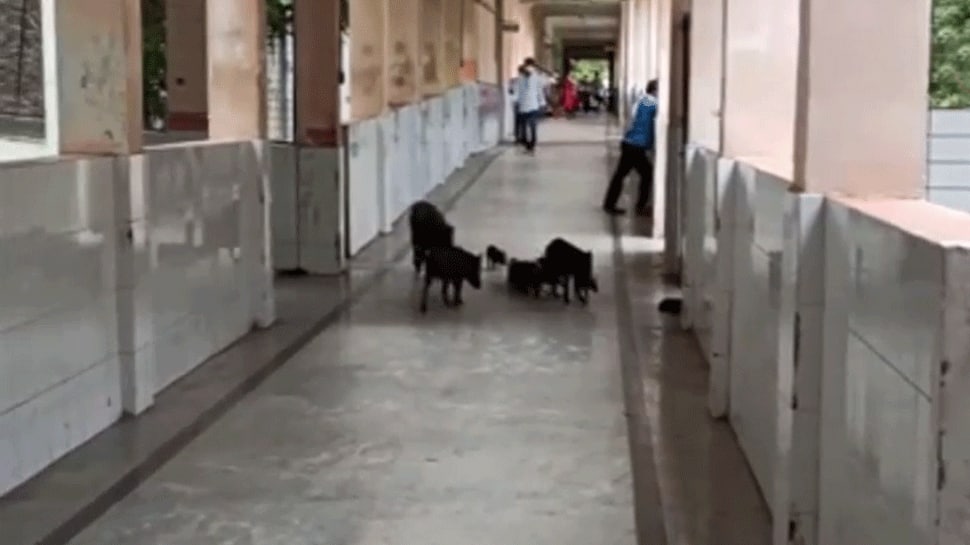 Shocking video emerges from Karnataka govt hospital; 50 pigs found roaming hospital corridor in Kalaburagi